Customized Feng Shui Wealth Pixiu Brass Statue
Regular price $128.00 $88.88
PROTECTION, FORTUNE, AND STRENGTH
Pixiu Feng Shui Use and Placement Do's and Don'ts
1. It must not be placed in the bedroom, especially facing the bed. This mythical beast is believed to pounce forward aggressively to grab the wealth energy back to where it is positioned. If you have one facing the bed will affect the sleeping quality with nightmares and cause a disturbance.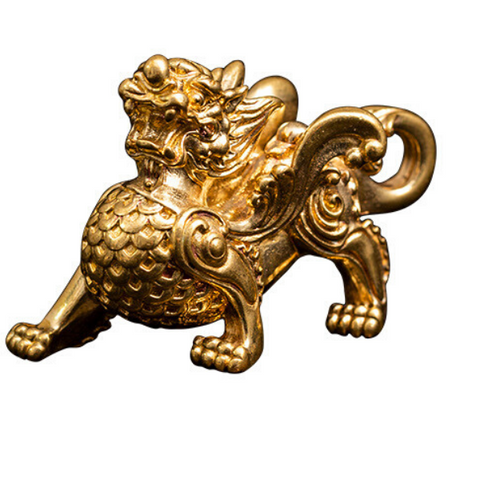 2. Do not place your Pixiu facing the toilet because it is a place of filth and foul smell.
3. Do not position it to the position that is higher than your head, because it symbolizes that it will bully his master.
4. Besides facing the area outside your main door, it is also good to position it to face the space outside your windows.
5. Do not stuff cash notes into the mouth of your Pixiu because it is a form of disrespect and also it is not attracted to the paper. It only loves real gold and silver.
6. Avoid placing it near or facing directly towards the mirror, because it signifies chasing it away.
7. Do not touch the eyes and mouth of this celestial beast unnecessary because it uses them to seek for wealth.
About Pixiu:
Pixiu, is a Chinese mythical hybrid creature, commonly referred to in the West by the Greek word "chimera", and considered a powerful protector of practitioners of Feng Shui. It resembles a strong, winged lion. Pixiu is an earth and sea variation, particularly an influential and auspicious creature for wealth. 
Package Includes:
1 x Customized Feng Shui Wealth Pixiu Brass Statue