Green Tara Buddha
About Green Tara:
Green Tara is the incarnation of Guanyin Bodhisattva. Tara, the Sanskrit name Tara, the full name of the Holy Mother Tara.
You can find her image in many feng shui adornments, from embroideries to colorful sculptures. Tara has many forms and appears in various colors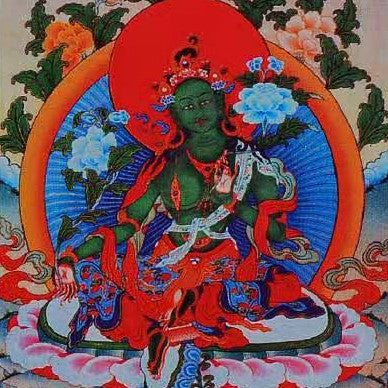 She can save eight kinds of suffering, such as the lion disaster, the elephant disaster, the snake disaster, the water disaster, the prison difficulty, the thieves' difficulty, and the inhuman difficulty. At the same time, it can also turn the "suspicion" in human behaviors called five poisons such as greed, anger, slowness, and suspicion into ultimate wisdom, which has the merits of protecting women and children.