White Jade Pixiu Pendant Necklace
PROTECTION, COURAGE, AND STRENGTH
The white jade is a talisman, which has a meaning and property of healing. It's been told that there's a positive and bright power of light abridged inside. This particular gemstone has already been alleged for its power in making the feelings peaceful and calm.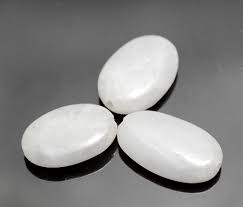 Why wear White Jade:
White Jade is a gemstone that holds a lot of meaning and plenty of healing properties. It's believed that it has a positive and brilliant power of light that's right within the stone.

It will increase your luck and improve your human relationships. It's a stone that you should always have with you when you want to forge friendships or strengthen your connection to people.

It clears negative energy from any environment and brings cleansing, renewal, and a spring-like freshness to the chakras
About Pixiu:
Pixiu, is a Chinese mythical hybrid creature, commonly referred to in the West by the Greek word "chimera", and considered a powerful protector of practitioners of Feng Shui. It resembles a strong, winged lion. Pixiu is an earth and sea variation, particularly an influential and auspicious creature for wealth.