The Meaning Of The Feng Shui Abacus And Where To Place It
1、 The Meaning of abacus
Since ancient times, the abacus has been used to calculate accounts. Because of this, the abacus is usually used to symbolize wealth. For example, among the ordinary people in China, people often hear metaphors such as "golden abacus" and "iron abacus", which describe the shrewdness of "counting in but not counting out". In ancient times, children hung on the hundred eye sieve around their neck to drive away evil spirits. In addition to scissors, hairpins and mirrors, the abacus was also a mascot symbolizing wealth.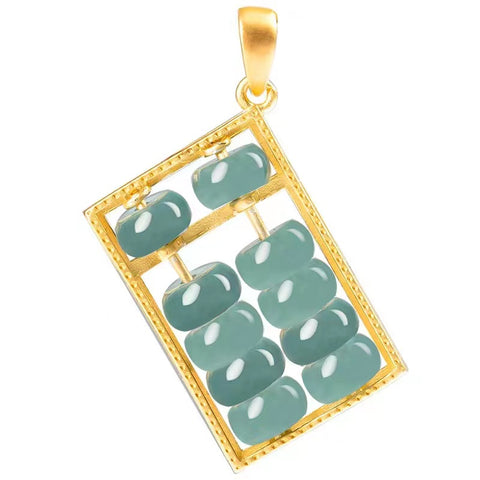 2、  abacus utilize

Abacus means careful calculation. As the saying goes, "when the Treasury is full, put the abacus". In China's past dynasties, the abacus not only integrates the wisdom of thousands of years, but also can restrain the mind, promote hard work and get rich, and make the wealth soar by leaps and bounds, but also can deter Yin and evil, prosper, achieve fame and wealth. Therefore, in China, many wealthy families will use abacus, which can make people smarter, smarter and more agile; If people who want to save money feel that they have lost money and can't save money, they can carry a micro abacus with them to prevent loss of money; Students who take the exam should be careful in mind and study and take the exam with less effort; At the same time, it can also turn evil spirits and make villains inviolable.



3、 Placement method of abacus



Whether placed at home or in the office, the abacus is conducive to career and wealth. The specific placement methods are as follows:



The abacus can be placed in a common drawer, on a desk, hung on a key ring, or hung in a position of wealth or auspiciousness, symbolizing prosperity, prosperity, wealth, wealth, wealth for children, wisdom and wealth for the family.



The abacus can be hung on the door, window or bookshelf to attract wealth, turn evil spirits and dissolve villains.



Abacus is often used by banks, stores, commercial and trade, finance, finance, civil servants and other people to make money. It is placed next to the cashier and in the safe, implying that the source of money is rolling in, and the number is endless and repeated.