Natural Black Obsidian Guan Yin Buddha Lucky Pendant
Protection • Reflection • Transformation
Guan Yin is one of the major deities in Buddhism and one of the most popular deities used in Feng Shui. Known as the Goddess of Mercy and Compassion, Guan Yin is a well-known deity not only in China but also in Korea, Japan, and Malaysia, as well as with numerous Buddhism followers around the world.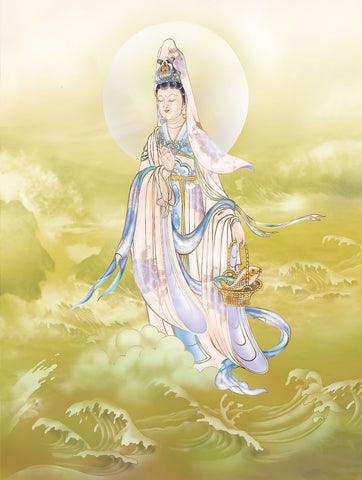 The Energy of Guanyin
The terms "compassion and mercy" are actually not the best interpretation of Quan Yin's energy. The energy Quan Yin expresses is akin to what a mother feels for her child—it is fiercely loving and protective, which is much stronger energy than what we usually associate with compassion. As the legend goes, even though Quan Yin attained enlightenment, just as she was about to enter heaven's gate, she paused at the doorway and, hearing the cries of the world, decided to return and help humankind find the right path.
About Black Obsidian
About  Obsidian Stone:
obsidian is a glass-like rock that forms from volcanic lava cooling quickly. In metaphysical circles, it has the aura of absolute mystery. Its energy draws you in softly, but very deeply.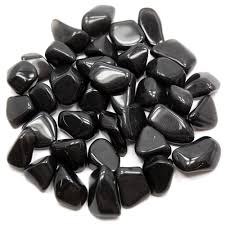 Obsidian is truth-enhancing.  A strongly protective stone, it forms a shield against negativity.  It blocks psychic attacks and absorbs negative energies from the environment.  Obsidian draws out mental stress and tension.
 Healing:
Ice obsidian expresses clear energy of truth without taking any sides, it can be useful for those who tend to react emotionally to people and events.
Truth-Telling:
Also called the stone of truth, black obsidian is supposed to reveal mysteries—both about the inner world of the person working with the obsidian, as well as the inner workings of the cosmos at large. 
Protection:
Another facet of black obsidian is its ability to draw in negative energy, thus protecting the wearer or the surroundings in which it is placed.
Specifications:
Material: Black Obsidian
Sizes of Pendant: 33*50mm