Black Obsidian Mantra Gold Bead Pixiu Wealth Bracelet
Regular price $50.00 $44.88
WEALTH • POSITIVITY •  BALANCE
The six true words Mantra: Om Ma Ni Pad Me Hum is the most common mantra in Tibet, recited by Buddhists, painted or carved on rocks, prayer wheels, or yak skulls and seen around Tibet very commonly.
About Black Obsidian
Black obsidian is a glass-like rock that forms from volcanic lava cooling quickly. In metaphysical circles, it has the aura of absolute mystery. Its energy draws you in softly, but very deeply.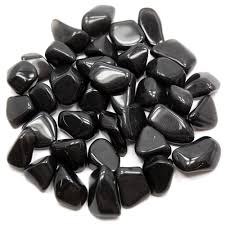 Obsidian is truth-enhancing.  A strongly protective stone, it forms a shield against negativity.  It blocks psychic attacks and absorbs negative energies from the environment.  Obsidian draws out mental stress and tension.
 Healing:
Ice obsidian expresses clear energy of truth without taking any sides, it can be useful for those who tend to react emotionally to people and events.
Truth-Telling:
Also called the stone of truth, black obsidian is supposed to reveal mysteries—both about the inner world of the person working with the obsidian, as well as the inner workings of the cosmos at large. 
Protection:
Another facet of black obsidian is its ability to draw in negative energy, thus protecting the wearer or the surroundings in which it is placed.
About Pixiu:
Pixiu, is a Chinese mythical hybrid creature, commonly referred to in the West by the Greek word "chimera", and considered a powerful protector of practitioners of Feng Shui. It resembles a strong, winged lion. Pixiu is an earth and sea variation, particularly an influential and auspicious creature for wealth. 
Are you Wearing Pixiu Bracelet in the Correct Way?
1. Should I wear it on my left hand or right hand?
The Pixiu bracelet is best worn with the left hand, instead of the right hand, because it is believed that if you wear it on the left, it symbolizes attracting good wealth luck and if you wear it on the right, it is giving away your wealth to other people.
2. So, should I face the Pixiu head facing outwards or inwards?
The head of the Pixiu should be facing outwards, as it symbolizes going out to grab wealth luck and bring it back for you. Do not wear it facing towards yourself.
3. Who is suitable for wearing a Pixiu bracelet?
The Minors under the age of 16 and elderly people over the age of 70 should not wear Pixiu bracelets because they might not be able to suppress the vital energy from the fierce creature. Besides that, females should not wear it during pregnancy too.
4. Where should I place it when I am not wearing it? 
When you are sleeping, bathing, or any other situation that you are not wearing it, you should place it in the living room, with the head facing towards the main door. Do not place it in your bedroom
Specifications:
Material: Natural Black Obsidian
Package Includes:
1 x Black Obsidian Mantra Gold Bead Pixiu Wealth Bracelet