Use These 3 Feng Shui Tips to Attract Wealth
1Flowing water
In feng shui, flowing water is connected to your flow of finances and abundance. Pay attention to the plumbing in your home. Make sure there are no leaks or water damage. If there are plumbing issues, fix them! 
Placement of moving water, like a fountain, can bring this flowing water element into your home. Be sure to keep the fountain clean, in good repair, and direct the water towards the center of your home. If you want to work with an exterior fountain, it's best in front of your property with the water directed towards the front door.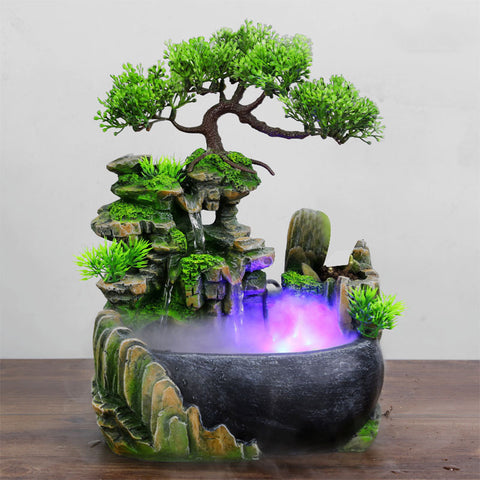 2.Inviting entry
The entry of your home is called the "mouth of qi". All the energy (like wealth, opportunities, and resources) are welcomed into your life through the front door. Therefore, let's talk about how to create an inviting entry using feng shui.
Some suggestions to activate your entry to invite wealth:
Deep clean the entire entry area regularly. Be sure to give attention to the door frame, door number, handle, and other neglected areas.
A clean welcome mat "welcomes the" flow of energy and resources into your home. You can also put your spin on it using the five element colors:

Black for the water element, more flow, and connections
Red for the fire element, visibility, and recognition
White or gray for metal element, efficiency, and joy
Yellow or brown for earth element, stability, and grounding
Green or blue for wood element, growth, and new beginnings

Be sure to walk through your formal front door at least once a day. 
3.Fish Aquarium for Wealth
Feng shui aquariums are beautiful and potent feng shui cures that attract the energy of wealth and abundance. Placed properly and taken care of wisely, they will amplify the energy in any space and attract more wealth Chi. Aquariums are considered auspicious in feng shui because they bring a harmonious combination of several wealth-attracting feng shui factors.