The Placement Of Feng Shui Pixiu
If Pixiu as a decoration, don't put it directly on the ground. As long as there is a support, it's a divine beast after all, and can't be too grounded.

The size of the Pixiu placed in the home or company should be appropriate to the space where it is located, not too large or too small, and the height should be similar to the person's horizon, not higher than the person's head. Two can be placed side by side, or both inside and outside.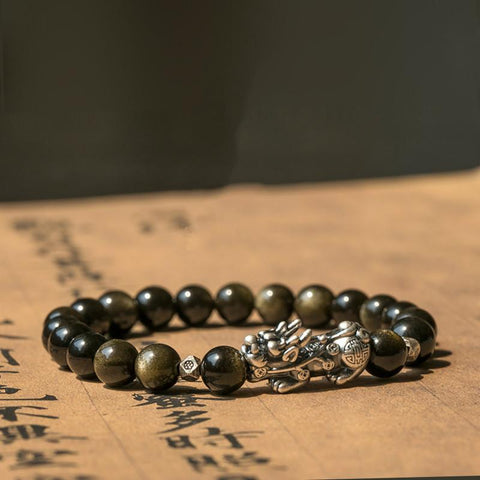 You should pay attention to the placement of the door, not directly to the door, because the door has the God of door or the God of wealth, so as not to cause conflict. You should face the door obliquely or obliquely to the window, so as to see the place where people pass by. The door is a mercenary, and he should take people's money or the money of people passing by.

If you don't accept incense, you should provide clean water. The water should be sufficient and clean. You can also offer melons and fruits,

Pixiu mouth is used to hold wealth, so don't touch its mouth or head and eyes with your hands, so as not to affect fortune. You can touch its tail. Don't let other touch your own Pixiu.

If it's a pendant, pay attention to the head up of the Pixiu hanging around the neck. The Pixiu Bracelet Wear it on your hands with its head outward.

The placed Pixiu should be kept clean and free from dirt or dust.