How to worship Guanyin Bodhisattva
 "Maitreya Buddha in every family, Guanshiyin in every household", I think you should be familiar with "Guanshiyin Bodhisattva". Guanyin Bodhisattva has a particularly profound influence on our believers, which is known to all women and children. Regardless of whether they believe in Buddhism or not, many people who visit the temple will certainly worship in front of the statue of Avalokitesvara, and some good believers will choose to worship a Avalokitesvara in their own homes, in order to achieve the peace of the home of the Bodhisattva and so on. Guanyin Bodhisattva is famous for his "great mercy". When all beings meet with suffering, as long as they recite the name of the Bodhisattva with one heart, Guanyin Bodhisattva immediately observes his voice and responds to help. There are many kinds of Avalokitesvara images. We usually see Avalokitesvara holding a clear bottle of willow nectar water. In fact, Avalokitesvara has 33 kinds of avatars, and we also know "Avalokitesvara with thousands of hands and thousands of eyes". So why is Guanyin Bodhisattva not a Buddha with such great compassion and great merit? In fact, Guanyin Bodhisattva had already completed the Buddha's fruit position in the past when he practiced limitless plunder, and had already become a Buddha. His Dharma name was "Dharma Buddha". But later, in order to make it easier to save all living beings in the sea of suffering, he chose to reverse his mercy and asked himself to be downgraded to Bodhisattva.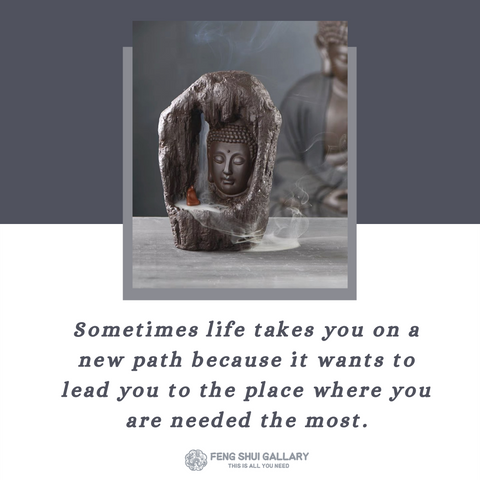 There are also many people who question the gender of Guanyin Bodhisattva. Guanyin Bodhisattva was introduced into China from ancient India. It was originally a male statue, but later because its compassionate and kind-hearted spirit was more in line with the female image, it was gradually translated into Chinese, especially in Mahayana Buddhist monasteries, which were generally shown in female images. But in fact, both men and women are unimportant. They are just a kind of skillful and convenient method for all living beings. To learn Buddhism, one should not look at the face. Avalokitesvara, also known as Avalokitesvara, appeared in the Heart Sutra and was translated by Master Xuanzang. Guanyin Bodhisattva is one of the four famous Buddhist Bodhisattvas, and its Yinghua Taoism Center is located in Putuo Mountain, Zhejiang Province, and one of the four famous Buddhist mountains. Guanyin Bodhisattva and Dashizhizhi Bodhisattva are both the left and right side attendants of the "Amitabha" in the western bliss world, and the three are collectively called the "Western Three Saints". Amitabha is also the teacher of Guanyin Bodhisattva. When we observe carefully, we will find that there is a Buddha statue on the head of Guanyin Bodhisattva, that is his teacher "Amitabha". Many people like to worship Guanyin Bodhisattva, so how can we worship Bodhisattva to sense the Tao? Go to the temple to worship the "Avalokitesvara". Remember these two points, and you will be immeasurably meritorious!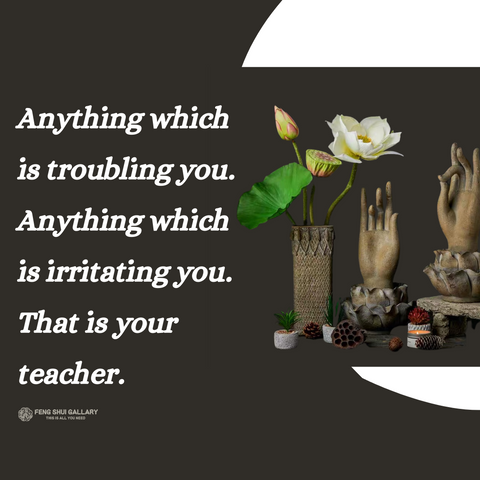 1、 Compassion refers to Guanyin Bodhisattva, and the word we immediately reflect is compassion. Yes, we worship and recite Guanyin, and the key is to learn the spirit of Guanyin to become our own "Guanyin". One can not believe in Buddhism, but one must be kind and compassionate. "All things are created by the heart", a compassionate person in the heart, must be inspired and attracted by the auspicious news. The evil people in the heart will inevitably bring disaster. Our heart is our "feng shui". Your fate is what your heart is. There is a word in Buddhism that is "merciful without predestination" and "compassionate with body". What tells us is that we should not only be kind to those who are destined for us, but also care for those who are not destined for us with a loving heart. We should also regard the sufferings of all living beings as our own sufferings, empathize with others, and truly achieve altruism without self. "All fields of happiness are not separated from the square inch. Looking for them from the heart, you can feel everything." If the heart is full of goodness, you will not be evil. People with good and compassionate hearts do not need to burn incense to worship Buddha, and they will enjoy the blessing of Bodhisattva, and they will be protected by the good god. "Guanyin is not good at heart, and it is useless to cry out to break his throat". People are good. Although blessings have not yet arrived, disasters have been far away. Compassionate and kind people can live a life of carefree and free, although they will not immediately have great blessings. To be kind to others is also to be dignified and happy with yourself.
2、 In causal Buddhism, it is often said that "Bodhisattva is afraid of the cause, and all living beings are afraid of the result". That is to say, Bodhisattva knows the result of the cause, understands the cause and effect, and therefore saves many people from suffering, and is blessed with wisdom. However, all sentient beings are fools who are greedy for temporary benefits, but wantonly create evil karma, suffer bad consequences, and then temporarily cram for it. These are utilitarian behaviors, which deviate from cause and effect, and deceive themselves. Whether you believe in Buddhism or not, you will believe in cause and effect at a certain moment. There is a saying that "there is no way to disaster or fortune, but people call themselves". It is not God, not Buddha or Bodhisattva, but ourselves who can decide and change our own destiny. If you continue to do evil and do good, you will hold the thigh of the Bodhisattva, and the Bodhisattva can't help you, because "divine power is not equal to karma". It is better to abstain from evil and practice good, repent and eliminate karma, and accumulate virtue and good fortune than to seek Buddha. Blessings are not earned but cultivated. Guanyin Bodhisattva is merciful and can only help people achieve good karma, but will never help you escape karma. Your own cause and effect needs to be carried by yourself, and you should bear it yourself. Save yourself and improve your own destiny. This is the real function of Buddhism, "Avalokitesvara Avalokitesvara, the auspicious sound in the world". I hope that all living beings are blessed and wise, and have good luck at six times. Nanwu Merciful Avalokitesvara Mahatha.