Red Cinnabar Pixiu Protection Bracelet
Regular price $64.88 $34.88
PROTECTION, COURAGE, AND STRENGTH
Cinnabar is an ore and a crystal, a variant of quicksilver--what medieval alchemists called the element mercury.
The name "cinnabar" is said to derive from an Eastern Indian phrase meaning "dragon's blood."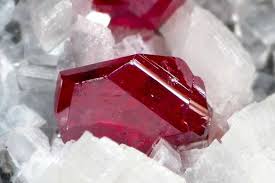 Why would you use cinnabar stone?
Cinnabar stone is highly useful for removing energies from around you and replacing them with positive and light ones.
If you are someone who is extremely distressed in their life, possessing Cinnabar Stone can help you have confidence in the path life has chosen for you.
Another attractive quality of this wonderful stone is that it gives very long life to the person wearing or keeping it.
This stone can help you:
Helps you to release fear and anxiety
Aids harmony and balance
Stimulates taking action, and helps you to make decisions with discernment and understanding
About Pixiu:
Pixiu, is a Chinese mythical hybrid creature, commonly referred to in the West by the Greek word "chimera", and considered a powerful protector of practitioners of Feng Shui. It resembles a strong, winged lion. Pixiu is an earth and sea variation, particularly an influential and auspicious creature for wealth. 
Are you Wearing Pixiu Bracelet in the Correct Way?

1. Should I wear it on my left hand or right hand?
The Pixiu bracelet is best worn with the left hand, instead of the right hand, because it is believed that if you wear it on the left, it symbolizes attracting good wealth luck and if you wear it on the right, it is giving away your wealth to other people.
2. So, should I face the Pixiu head facing outwards or inwards?
The head of the Pixiu should be facing outwards, as it symbolizes going out to grab wealth luck and bring it back for you. Do not wear it facing towards yourself.
3. Who is suitable for wearing a Pixiu bracelet?
The Minors under the age of 16 and elderly people over the age of 70 should not wear Pixiu bracelets because they might not be able to suppress the vital energy from the fierce creature. Besides that, females should not wear it during pregnancy too.
4. Where should I place it when I am not wearing it? 
When you are sleeping, bathing, or any other situation that you are not wearing it, you should place it in the living room, with the head facing towards the main door. Do not place it in your bedroom
Specifications: 
Color: Red
Size: Dia 8mm

Material

: 

Natural Red Cinnabar
Package Inclusion: 
1 x Red Cinnabar Pixiu Protection Bracelet